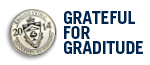 Department of Civil Engineering, U of T
Home to the Civil Engineering and Mineral Engineering programs, both of which focus on human interactions with the environment.
NSERC
The Natural Sciences and Engineering Research Council of Canada is an agency that supports university students in their research endeavors by encouragin Canadian companies to participate and invest in postsecondary research projects.
New College
New College is one of seven colleges of the St. George Campus at the University of Toronto, emphasizing student support services and diversity.
Deparment of Chemical Engineering and Applied Chemistry
Chemical Engineering at U of T is ranked among the top engineering programs in North America and takes pride in its ability to provide a challenging and supportive environment for its students.
Engineering Outreach
Engineering Outreach at the University of Toronto manages outreach activities to promote a love of Science, Technology, Engineering and Math at the pre-university level.